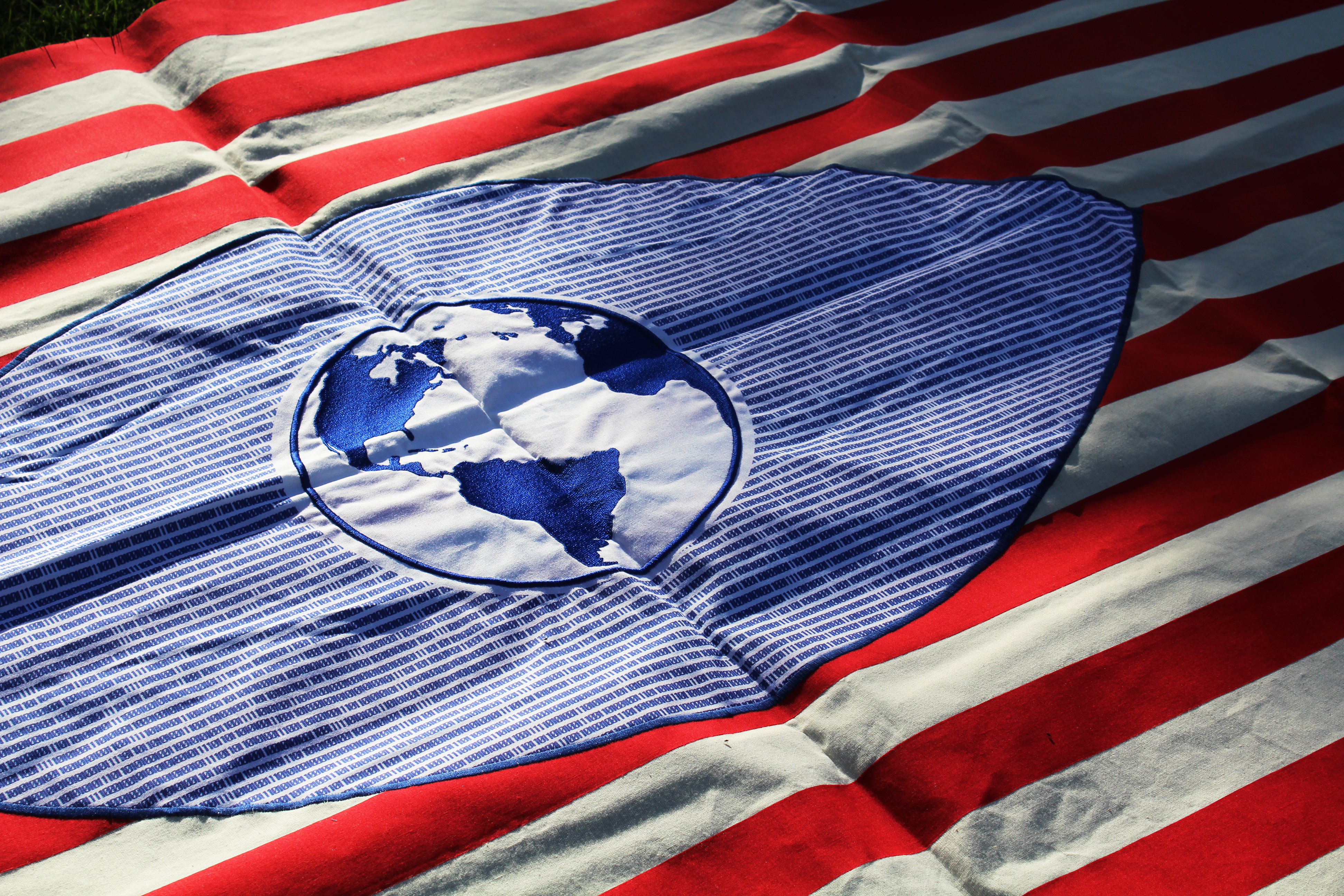 ---
Manifesto For A Surveilled State

Art directed, hand-made flag and digitally coded manifesto.

2021

In a society where our every move, both online and offline, is capable of being observed, I found it shocking how few were actually aware of the lack of privacy they had. I wanted to reflect this using a classic social symbol, used to represent all a nation stands for - a flag.

Designed and embroidered digitally, I chose to have the world at the centre of the design, placed within a 'Big Brother' eye of ones and zeros, to represent how we are not watched by human eyes anymore, but by algorithms. I art directed this in front of my local council building, which is in charge of the surveillance in my local area, as well as being a very brutalist style building that fits with the dystopian nature of the piece. I also wrote a manifesto, putting the new norms of our society into words, and coded this into an interactive piece, allowing the user to reveal the truth by clicking on images of surveillance methods to strip them back from the text.